Long​Tall​Jodie
Webcomics & Professional Lettering by
Jodie Troutman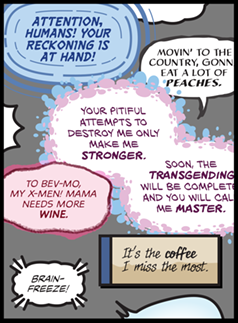 Comic Book Letters
I've lettered comic books professionally. Lots of 'em, actually! You might have seen my work in the pages of Weekend Warrior, Wild River, or Z2 Comics, among others.
Browse Lettering Portfolio »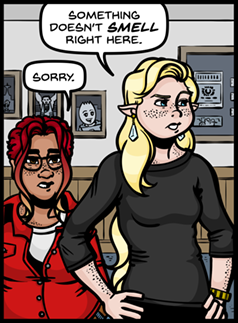 Troutopia
Over the course of the past several years, I've written and drawn several different comic series. Most of them, including The Gospel of Carol, Virginny, and Mary Elizabeth's Sock can be purchased digitally from Itch and also read online as part of the Troutopia webcomic archive.
Read Troutopia Online »
Buy Troutcave eBooks »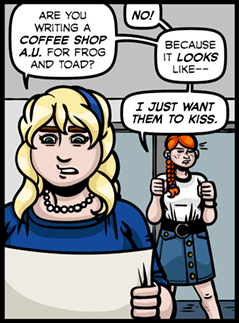 Lit Brick
Lovingly refered to as "sequential comedies of literature," Lit Brick is a long running comic strip that began in 2010 and chronicles my attempt to read every piece of literature ever written (and make fun of it).
Read Lit Brick Online »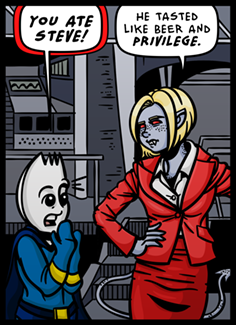 Sporkman
In some form or another, Sporkman has been on the internet since 1999. His current website features comic strips going all the way back to 2004. They're pretty dumb, but that's why I like them.
Read Sporkman Online »
Copyright © 2023 Jodie Troutman. Probably not best if viewed in Netscape Navigator,
but do what you want, I ain't your momma.